We use natural stone to install dry-set flagstone walkways, paths, and patios, as well as stone steps and walls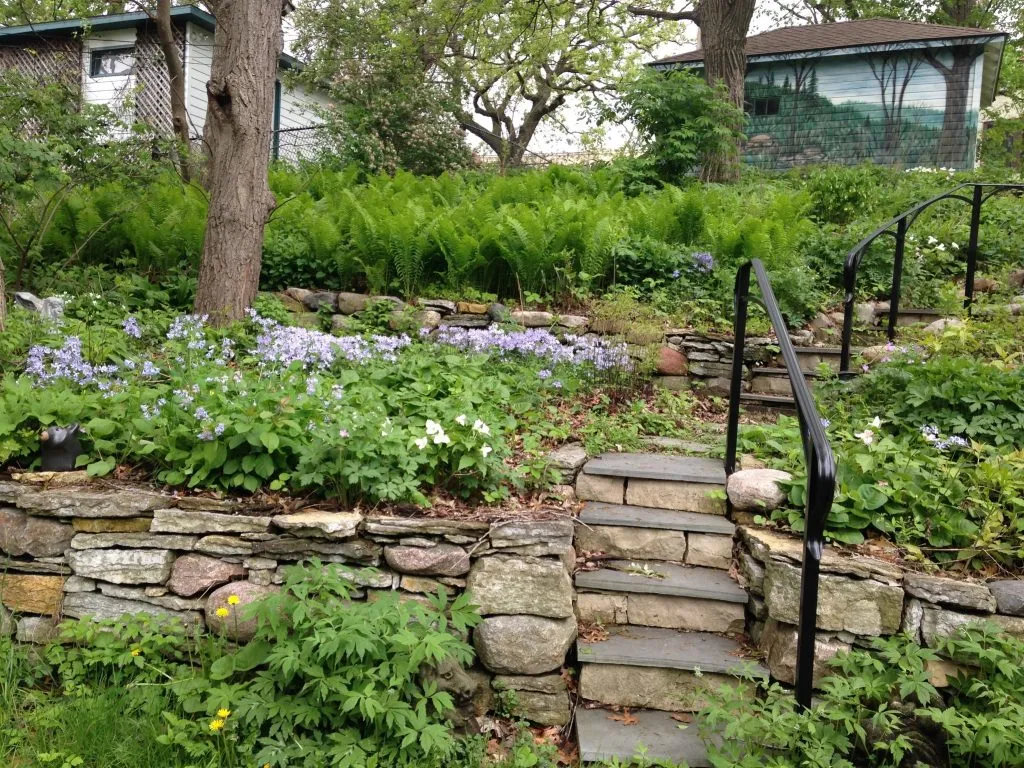 Landscaping with Natural Stone
Using the techniques of traditional dry stonework and the aesthetic inspiration of the natural world, Local Roots creates stone structures that are both artistically crafted and structurally sound. There is a wide variety of stone available for use, however, we like to use locally quarried stone to highlight our regional geology.
Natural stone enables us to transform yards into usable spaces without the harsh lines and impermeable surfaces created by concrete. The gaps between the stones used in flagstone patios and walkways allow for rainwater infiltration while also creating livable spaces for low-growing plants that thrive in dry conditions. Stone walls can also provide habitat for both plants and small animals.
Versatile, Beautiful, and Resilient
Natural stone has a timeless quality, whether it is providing a clear function like retaining walls or stone steps, or as an accent such as a bench or cluster of boulders placed in a planting.
It allows us to create structures with uniquely intricate patterns and color variations. At Local Roots, we let the stone blend with the natural lines of the landscape, creating distinctive and beautiful spaces.